THANK YOU for registering for the Amaze Conference
on Saturday, October 1st, 2016.
The doors open at 8am, though you are welcome to come a little early. There will be some breakfast snacks and some of the booths may be open early as well! The opening program starts at 8:15am, and you don't want to late and miss Duane Laflin!
We encourage you to come prepared to shop at the booths, this will not only boost your ministry with the amazing props you'll find, but will help support our club and the speakers who are volunteering their time to equip and encourage you at this conference.
It's going to be an AMAZEing day!
Please bring your PayPal receipt with you, we'll have a list of those who preregistered at the door. And bring a friend!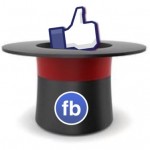 Join our Facebook Group!