Monthly Meetings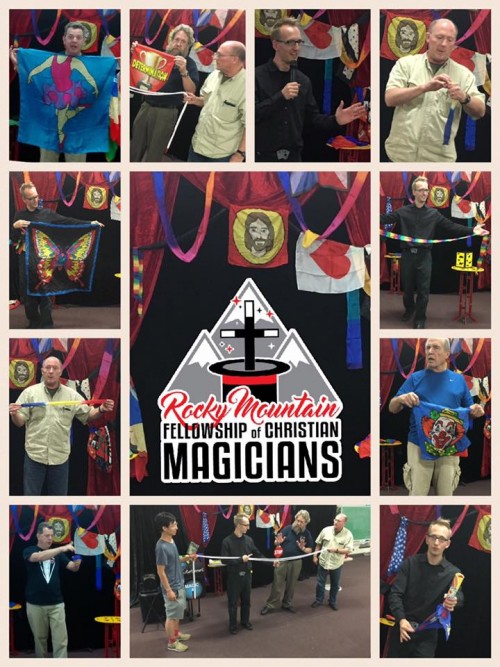 BE SURE YOU ARE SIGNED UP FOR OUR E-MAIL NEWSLETTERS!
The FCM Rocky Mountain Chapter meets monthly on the second Monday of the month. Meetings start at 7 PM (unless indicated otherwise) and are held at:
Gateway Christian Church, 14700 E Mississippi Ave, Aurora, CO 80012
The order for the meetings is:
6:45 – Check-in (dues taken and door prize numbers distributed)
7:00 – Opening prayer
7:05 – Introduce visitors / new members; Announcements
7:15 – Membership Round Table / Presentations
7:30 – Main program (see schedule below)
8:45 – Closing thoughts, announcements, club discussion, closing prayer
MEETING TOPICS for 2016
February – 8th
Playing with a Straight Deck (Card Tricks)
March – 14th
Gospel Magic Presentations
April – 11th
Special Guest: Todd Liebenow
Hands Up! It's PUPPETS!
May – 9th
Thumbs Up for Silks!
June – 13th
Special Guest: Brett Belleque
Twist and Shout! Balloon Fun!
July – 11th
POOF! Vanish and Appearing Tricks
August – 8th
Meet My Assistant! Tricks w/ an Audience Member
September – 12th
Fun with Spring Animals!
Larry Mahan presenting! (Former President)
Saturday October – 1st!
Don't miss the AMAZE Conference!
October – 10th
Paper Cuts and Other Tricks with Money & Coins
November – 14th
Up Close and Personal. Close Up & Pocket Magic
December – 12th
Christmas Dinner Show at Casa Bonita!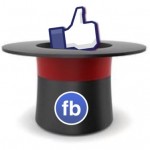 Join our Facebook Group for all the latest news!